Presentation
New guide of Caribbean Birds!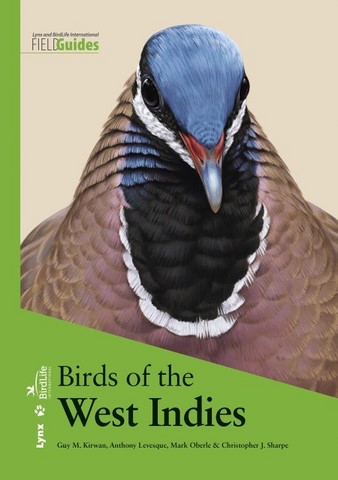 Most people associate the Caribbean with palm-fringed sandy beaches, cricket and rum. Mention the West Indies to birders and they think todies and tremblers, among a remarkable array of c. 190 endemic species. Furthermore, no fewer than six families are confined to the region, and another (spindalises) virtually so. The region also receives many vagrants from both North and South America, and even transatlantic arrivals from the Old World. If this were not sufficient enticement, several of the most poorly known and enigmatic birds in the world—including Ivory-billed Woodpecker and Semper's Warbler—as well as others requiring further taxonomic investigation, provide additional allure.
Discovering birds of Guadeloupe
There is one species stricIy endemic in Guadeloupe: the Guadeloupe Woodpecker, but there are 13 other species endemic in the West Indies to discover here.
I will put my experience at your service to show you the specialities of Guadeloupe. I never failed to show the Guadeloupe Woodpecker to birders and I can show 80% of the specialities in a single day.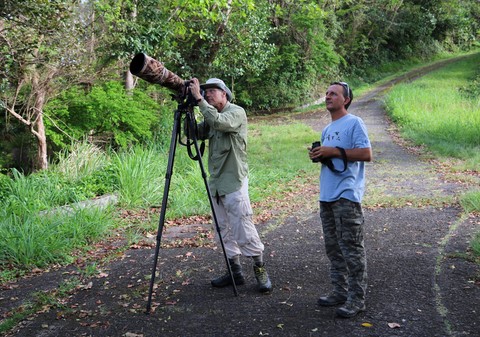 Who am I?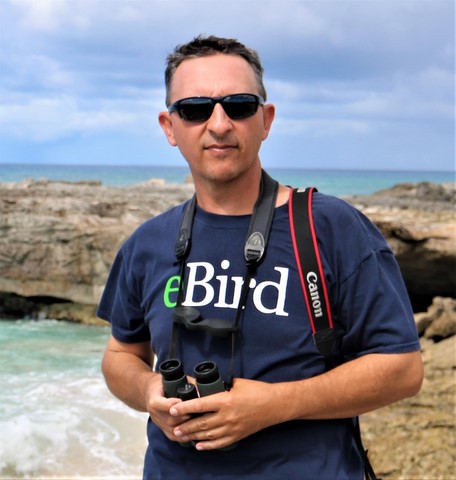 My name is Anthony Levesque.
I lived in Guadeloupe since 1998!

I studied "Wildlife Management" and "Nature Protection" in France from 1991 to 1995. I worked as a ranger at the Petite-Terre Nature Reserve from 2001 to 2009. From 2009 to 2014 I've been working as a Wildlife Consultant for the National Hunting and Wildlife Agency. I'm now working for my own company: "Levesque Birding Enterprise".

I'm an active birdwatcher and I study birds all the time. I discovered over 50 species never before recorded in Guadeloupe and banded more than 10,000 birds. I'm particularly interested in shorebirds and I have been conducting shorebird counts for many years. I'm the Guadeloupean coordinator of the International Migratory Bird Day (IMBD) in Guadeloupe since the first edition in 2006 . I served as Vice President for SCSCB (2009-2010) and I'm the founding member of AMAZONA – a local bird NGO, active in Guadeloupe with over 150 members actually.
Fee...
(comprise my 4X4 and gas)
| Numbers of persons | 1/2 day | Full day |
| --- | --- | --- |
| 1 | 150 € | 220 € |
| 2 | 220 € | 320 € |
| 3 | 270 € | 390 € |
| 4 | 320 € | 460 € |
| 5 and more | contact me | contact me |